Welcome to AdventureWithFamily.com and Tracy Murphy Travel!
A full-service travel agency specializing in personalized vacation planning for family travel.
Our website is designed to be simple to use and easy to navigate. Oftentimes we are given so many options in travel that the very thought of planning a vacation becomes overwhelming. Our goal is to make this process as easy and efficient as possible for you from the very beginning! On this site you'll find some suggestions for great family vacations in a variety of family-friendly destinations.
It's been said, "If you never travel the world, it is like reading only one page of a book." We hope that by traveling, you create your own story for your family.
So, browse, enjoy and let's dream together the perfect family vacation for you!
Tracy Murphy Travel and www.adventurewithfamily.com combine love for travel with first-rate service, exceptional companies and the desire to send you places you have only visited in your dreams. We will help you make sense of the countless family vacation options to plan one that best fits you and your family's dream vacation.
Since its beginning in 2007, Tracy Murphy Travel has grown through the commitment of our wonderful clients. We have two agents working hard to best serve all of our clients. We each bring something unique to the table and hope that our combined experiences help us to offer you the best vacation possible.
Tracy Murphy Travel clients will benefit from our strong affiliations and accredidations: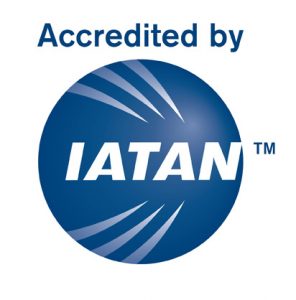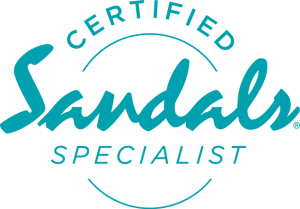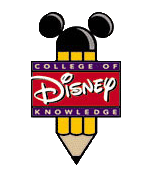 Tracy Murphy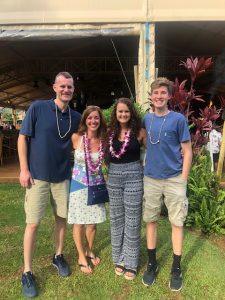 My name is Tracy Murphy, owner of adventurewithfamily.com and Tracy Murphy Travel. My husband, Brian, and I have two children- Emma and Liam. The four of us have been so lucky to have traveled to some incredible places, and I hope to share that gift with each of my clients! I caught the "travel bug" from my mother years ago and have been dreaming up vacations ever since!
My personal travels have taken me to almost every state in the United States, including Hawaii and Alaska. My adventures outside the United States have taken me to Spain, Ireland, England, Wales, Peru, China, St. Lucia, Jamaica, Mexico, the Dominican Republic, Norway, Germany, Denmark, the Netherlands, Aruba, Turks and Caicos, Granada, Antigua, El Salvador, Portugal, France, and the Bahamas…with more trips on the way!
With two children, I know how "interesting" family vacations can be. My hope is that whether you plan to lounge on the beach, hang out with Mickey Mouse, saddle up at a ranch out west, or cruise in the Caribbean, I can help relieve the stresses of planning a trip and make this process as easy and enjoyable for you as possible. I am committed to working with you to make your family vacation one that you and your children will remember for a lifetime!
Stephanie Mansell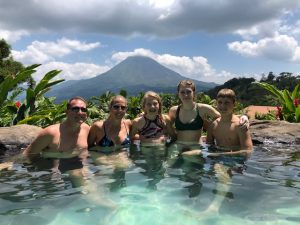 My name is Stephanie Hilgedag Mansell and I hope to help you with all of your travel needs! My husband, Coby, and 3 kids – Aidan, Tristan, and Maci all have the travel bug! We are always dreaming of our next destination!
We have visited Disney World yearly and have stayed in several of the resorts onsite. We have been fortunate to have close family in Florida, Texas, Washington D.C., New York, California, and Costa Rica so we always have an excuse to go somewhere! Not only do we love to travel as a family, my husband and I have made it a point to take yearly trips without children. We have been on cruises to the Caribbean, Bermuda, and Alaska, visited Spain and Portugal, Italy, the East Coast, all-inclusive resorts in St. Lucia and Mexico, Costa Rica, St. John, Arizona, Key West, a ranch in Arkansas, and much more!
I promise to offer personalized service, be easily accessible via e-mail, text or phone at any time, and to always research the best possible price and options for your vacation. Having a travel agent is not a thing of the past and people are realizing how helpful it is now more than ever!
I look forward to helping you plan your next dream vacation!
Travel Needs
Tours Planning
Relaxation
Travel Experiences
Why Should you use www.adventurewithfamily.com?
Personalized Service
We pride ourselves on exceptional, personalized customer service. You will talk to only ONE person during your entire travel planning experience. You will never have to deal with multiple agents during your pre-planning, booking or post departure process. You will be guaranteed to always talk to YOUR travel agent. You work hard for your money and your vacation is an investment, and we believe you deserve to work with a travel agent who takes pride in you and your vacation.
Reputable Packages
Tracy Murphy Travel only works with reputable wholesalers who are able to obtain discounted rates on airlines, hotels, car rentals, tour packages, etc. The wholesalers only work with travel agents and offer great discounts off the retail prices to the top family vacation destinations in the world. There are not any hidden costs.
We promise to investigate all wholesalers to see who is offering the best package rates (apples to apples) and offer any possible upgrades, early booking discounts, and exclusive offers. We do the research and booking, and you sit back and relax. You will save both time and money, and you can be confident that you are obtaining a high-quality family vacation package.
Giving Back
Tracy Murphy Travel also believes that it is our responsibility to give back to the amazing world that we are able to explore through travel. Therefore, we are proud to contribute to the Circle of Sisterhood Foundation and the Tamarindo Foundation. Both organizations are working to improve the lives of the poor and vulnerable young people in our global community. We encourage you to check them out online!